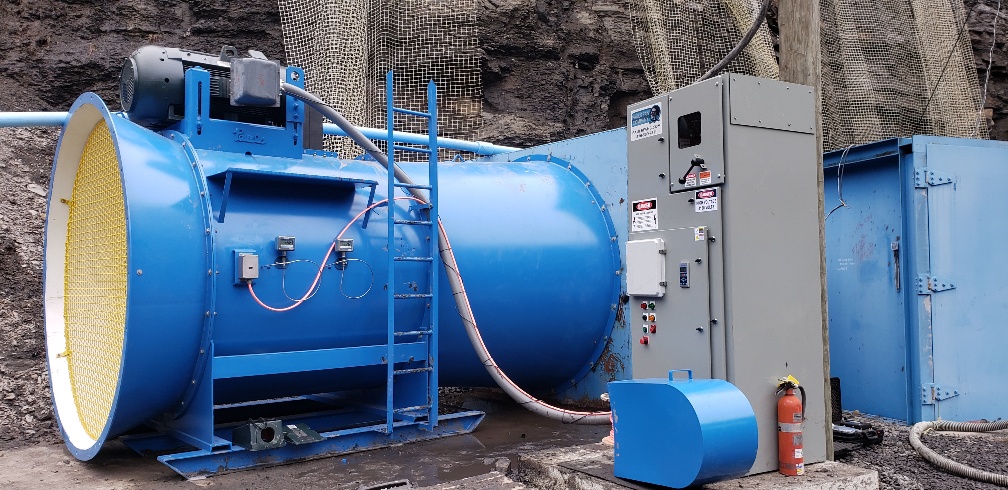 All our AuCom MVE panels are built to last. For our North American customers, we offer the MVE in a range of NEMA configurations, including NEMA 1, 2, 3R and outdoor rated enclosures.
The MVE medium voltage soft starter has what it takes to handle the demands of your application. But don't just take our word for it; take a look at a few examples of how it's being used in the field:
Eagle #1 Mine, Bolt Mountain, WV.
So confident that this AuCom MVE can withstand whatever harsh conditions the climate of West Virginia can throw at it, the customer has positioned the starter outdoors on nothing more than a solid concrete slab.
The 4.16 kV MVE starter supplied as part of a complete fan package by Pauls Fan Company controls a 500HP fan to circulate air through the mine at Bolt Mountain, West Virginia.
Application: Fans for air supply to mine.
Motor: 500HP, 4160V, 1800 RPM
Customer: Pauls Fan Company
End User: Rockwell, Eagle #1 Mine
Location: Bolt Mountain, WV
Starter Package: MVE-0360-V04-C12-N3R-SPL