The 2019 IAAF World Athletics Championships in Doha, Qatar have just drawn to a close after 10 days of intense competition. The Khalifa International Stadium, the main venue for the event, is home to the world's first stadium air conditioning system, as well as 86 AuCom medium voltage panels. Following this successful event, the stadium is set to host a number of matches during the upcoming 2022 FIFA World Cup.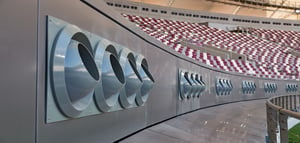 The air conditioning system at the 40,000 seat stadium keeps conditions cool for athletes and spectators alike, as the desert heat swelters outside (the average high in October is 36 degrees Celsius). At the heart of the system are a number of 3000 tonne Daikin dual compressor chillers.
The 86 MV panels supplied by AuCom were commissioned in 2017 as part of the venue's most recent renovation, and are used to start the thirty-six 900 kW, 11 kV motors that power the cooling system.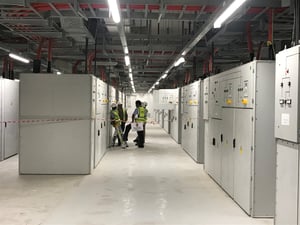 AuCom continues to be a premier motor control specialist in the HVAC industry throughout the Middle East. To view some of the other major projects we've supplied and maintain, take a look at this previous blog article: Keeping things cool in the UAE.