About IPD
IPD has a rich history and a wealth of experience in the Australian market, having served the electrical industry across Australia for more than 60 years. A privately owned company, IPD proudly employs over 160 expert personnel, including an extensive technical sales network and national customer service centre.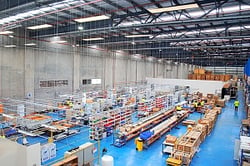 IPD have a proven track record and an innovative and extensive range of products ranging from power distribution and protection to control, energy management and renewables. The team at IPD provide added value to customers in Australia with in-house design, estimating and local manufacturing. In addition, they offer a flexible in-house and on-site training program to customers to ensure they get the most out of the products they purchase.
A partnership with a history
Since 2012, IPD has been working with AuCom to support the production of our market leading range of soft starters. Now, we're excited to see that partnership grow, with IPD adding AuCom soft starters to their portfolio of quality electrical and motor control solutions.
From simple analogue starters to advanced digital starters with market leading control and protection features, IPD offer a complete range of AuCom low and medium voltage soft start solutions to meet your needs.
A new standard in soft start for Australia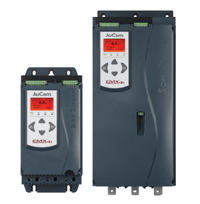 In conjunction with this new partnership, we're proud to be launching the EMX4 series, our new generation of advanced low voltage soft starter, available in Australia exclusively through IPD.
The EMX4 is not only smaller, more powerful and packed with new control and protection features, it also introduces the game-changing Smart Card capability. Fitting a Smart Card to the EMX4 transforms it from super smart motor controller to complete system controller, eliminating the need for a range of peripheral devices and saving you time, money and valuable space.