Meet the L-Series MVE Panel System.
The L-Series panel system is the realisation of a vision that many claimed was impossible. From inception, flexibility has been the primary focus of the L-Series design.
Now, our decades of experience and expertise in design, engineering, manufacturing and after sales service has culminated in the development of this new AuCom global switchgear standard.
The L-Series is the most universal switchgear system on the market today.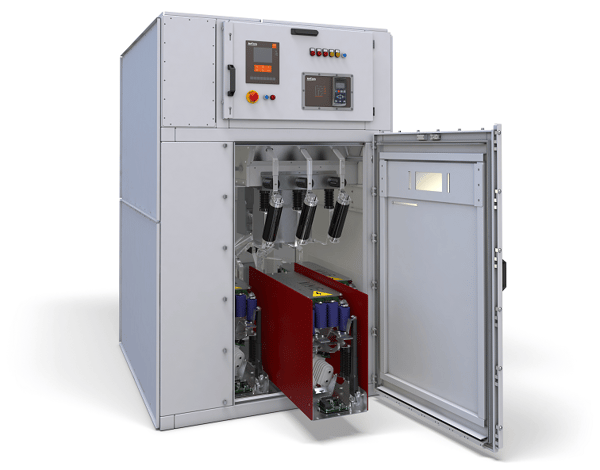 Arc fault protection.
If an arc event occurs within an AuCom L-Series panel, the arc fault is contained by solid locking doors and heavy double layer compartment panels.
During the emission phase, the pressure is safely released using discharge flaps on the top of the panel (or optional ducts), which direct the explosion upwards or vent it safely outside.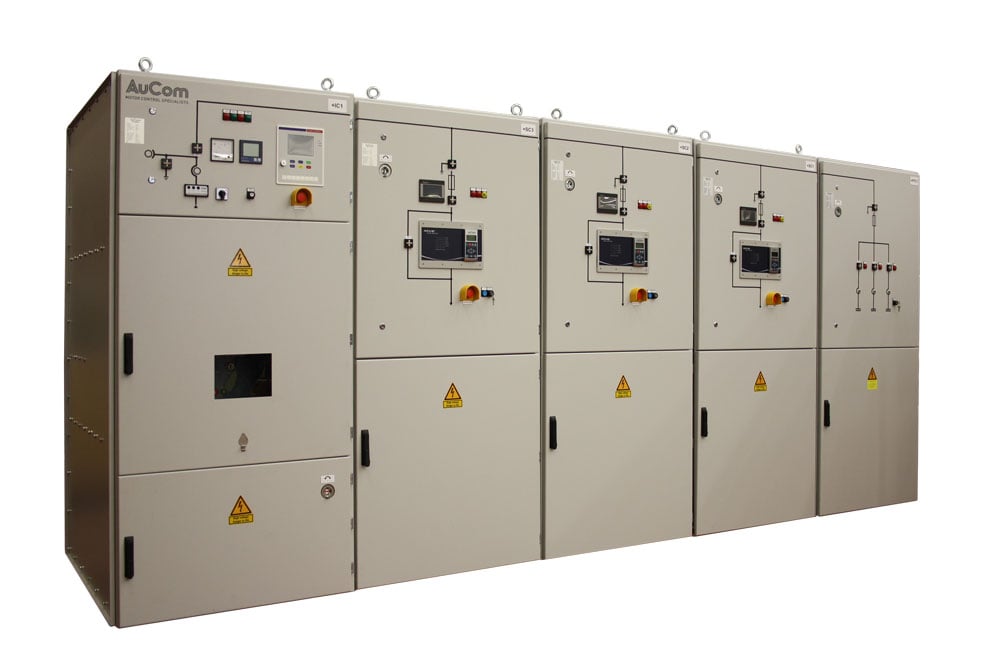 Fully type tested.
AuCom L-Series panels are fully type tested according to IEC 62271-200:
Short time withstand current
Peak withstand current
Internal arc fault (IAC classification: AFL 31.5 kA for 1 second)
Dielectric test on main and auxiliary circuits
IP rating
Temperature rise test related to 50 °C ambient temperature and main circuit resistance
Certificates are available from AuCom on request.
Panel details:
L-Series MVE panels are available in either IP4X or IP54 panels, with options for line and bypass devices, earthing and isolation switches. AuCom can also design and build panels to meet particular specifications, and we offer full application engineering support at all stages of the design process.
In addition to standard packages we can supply a complete line up to meet your requirements, including the following options:
Top or bottom cable input (motor & control wires)
Supply voltage: top, bottom or main busbar system
Switching devices (line & bypass): vacuum contactor or circuit breaker
Internal power factor correction with capacitor, vacuum contactor, fuses and inrush current limiter
Control voltage source: internal via MV control transformer or external via customer terminal blocks
Earthing/Disconnector: Input, output or main busbas system