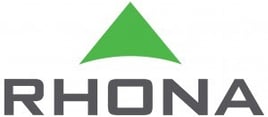 "While the features, innovations, reliability, pricing and delivery times of AuCom products are the key factors to RHONA building successful customer relationships, it is AuCom's focus on providing the right level of support to RHONA that makes the difference," - Pablo Neuweiler, Manager of the Commercial Division at RHONA.
Customer: RHONA
Need: A trusted partner to supply quality soft starter products
Solution: RHONA partners with AuCom to supply Chile with reliable soft starter products and support
Outcome: A strong, mutually beneficial partnership
About RHONA
Established in 1943, RHONA has established itself as one of Chile's top electrical equipment and solutions providers. RHONA is the largest power transformers manufacturer in Chile. It has grown to a team of more than 400 people, spread across six locations.